Carefree Desert Gardens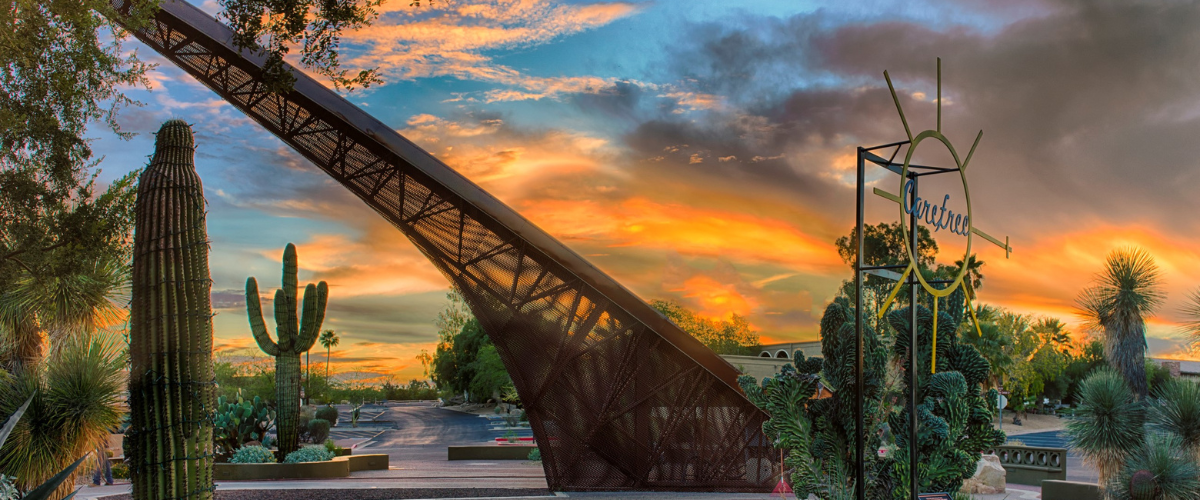 The crown jewel of Carefree and an amazing oasis in the desert, the Carefree Desert Gardens is one of only two public botanical gardens in the Valley, located along pedestrian-friendly Easy Street in downtown Carefree, AZ. The Gardens are FREE to access*, and are open 365 days a year.
The Carefree Desert Gardens are home to the Carefree Sundial, one of the largest of its kind in the world. This 62 foot long, 25 foot high monument defines the life style in Carefree, where we count all the sunny days in style, and leave the dark days behind.
The Carefree Desert Gardens includes a play area and splash pad for kids, as well as, pet stations for your dog.